REGISTRATION IS CLOSED
We don't have many schools participating this year, and unfortunately all spots are full. If you are interested in being a "back up model", sign up below.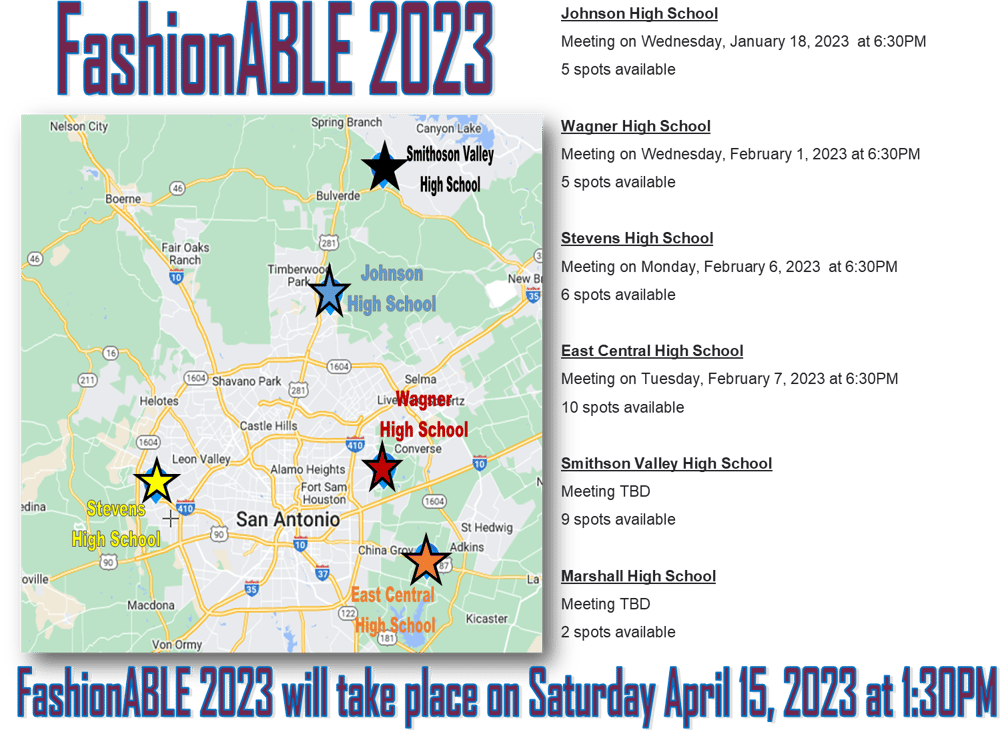 Model Back Up
Life happens and sometimes FashionABLE models aren't able to fulfill the commitment. Please fill out the form below if you're available to be a back-up model.
Please note: if the garment is already started it won't be tailor made to your child.
Sponsorships & Deposit Links
Model Sponsorship
This is a donation.
$50.00
You will receive credit for this donation on the FashionABLE program. You will receive a picture of your sponsored model(s), and tickets to the show.
Model DEPOSIT
This will be refunded/reversed after the model attends the FashionABLE show if all attendance requirements are met.
$50.00
This is a deposit, you will receive your money back at the FashionABLE show. To receive your deposit back, attendance at fittings and the FashionABLE show is required.